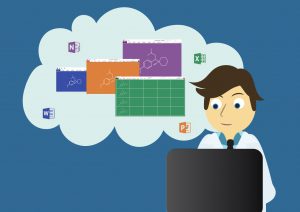 TouchMol4Office enables cheminformatics and bioinformatics in Microsoft Office and serves as a comprehensive platform for interfacing with internal and external databases. This set of add-ins for applications such as Excel, Word, PowerPoint and OneNote provides powerful structure search capabilities and advanced informatics for biologics.
Fill out the form below to download your free 15-day trial of TouchMol4Office Standard.
If you would like to purchase TouchMol4Office directly from our site, visit our Purchase Page.
---
Quick Look At TouchMol4Office
---
TouchMol4Office comes in Standard, Pro, and Ultra versions: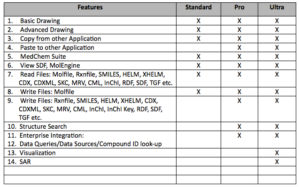 ---
TouchMol4Office Free Trial 
*15-day free trial of TouchMol4Office Ultra
*After 15-day trial period, please contact us for Standard, Pro, and Ultra pricing plans